REU Research . . .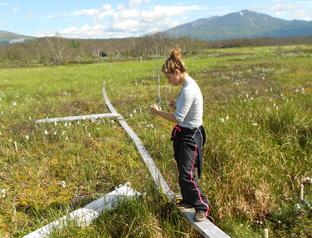 Fieldwork in Stordalen Mire.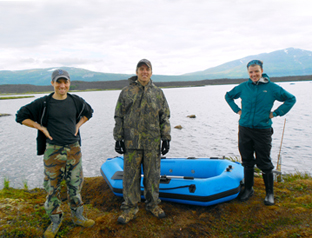 2013 NERU fellows Joel DiStasio, Lance Erikson, and Maddy Halloran, Abisko, Sweden.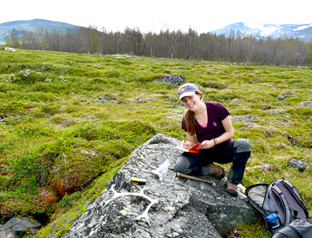 2013 NERU fellow collecting data and doing fieldwork in Stordalen Mire.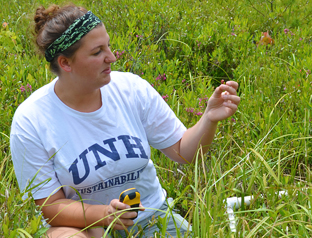 Samantha Anderson, 2013 fellow, doing species sampling at Sallie's Fen. Photo by K. Donahue.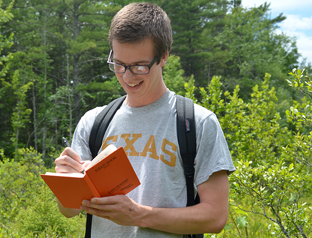 Michael Layne, 2013 NERU fellow, collecting data for species sampling project. Photo by K.Donahue.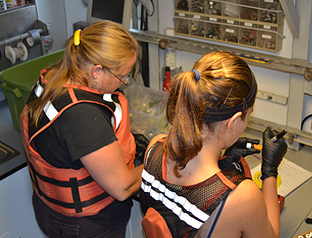 Dr. Ruth Varner (left) and 2012 NERU fellow Nancy Freitas (right) processing samples from the Great Bay estuary.